Trainers/Instructors:

Grace Riding Stables - Paula Jones, Georgetown Texas BHSAI Certified. Hunter/ Jumpers (showing TSSA, Centex)

Conner Combined Training - Vanessa Conner, Liberty Hill Texas (Eventing and Dressage)

R.O.C.K - Ride On Center for Kids, Georgetown, Texas (Therapeutic Riding Center.)

Nameless Horse Center - Trail rides in Williamson County. (Leander)

Classical Horsemastership International - Marji Armstrong (Australia)

Half Pass Training - Jennifer Jones BHSAI Certified (Dallas)

Artistic Dressage - Dr. Thomas Ritter

Buck Brannaman - Horsemanship


Local Shows
Williamson County 4-H Show - Georgetown Show Barn. Visit Hoofpicks for more information.

Central Texas Arabian Horse Club Show Schedule
Texas Schooling Show Association Show Schedule
Central Texas Hunter/Jumper Association Shows Show Schedule
Capital Area Quarter Horse Association Show Schedule


Horses For Sale: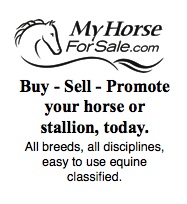 Buy - Sell - Promote your horse or stallion, today. My Horse For Sale all breeds, all disciplines, easy to use equine classified.
Tack Stores:


Chicks Saddlery
The Tack Company
- All your tack needs
Social Horse Sites:
Voice of the Animals - "Helping change the way we view and treat animals for the good of all." Julie Lines
The P.R.E Andalusian Horse - This is a social network, for equestrians and people who like to meet other horse lovers, from all around the world.